How to buy bitcoin in France in 2022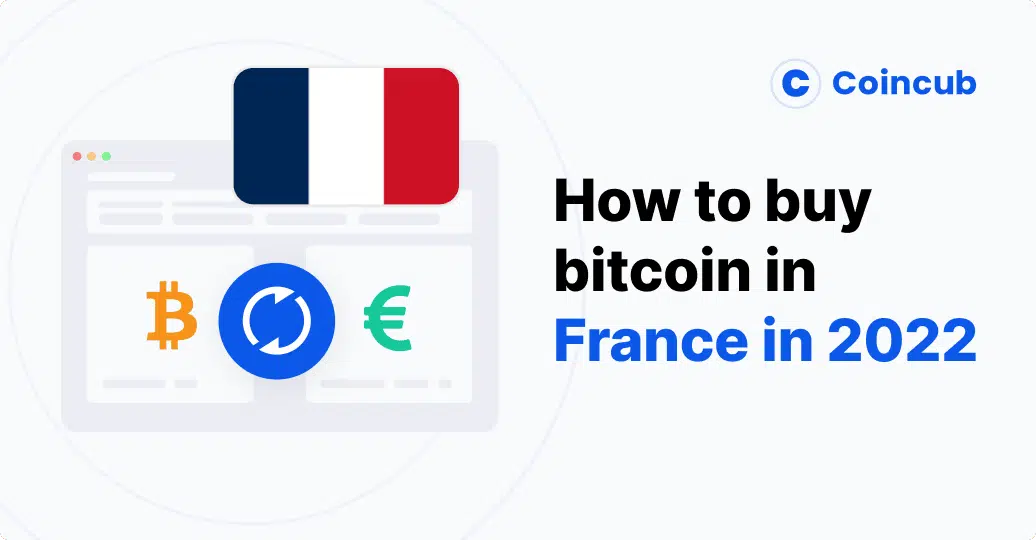 Bonjour! Find the best way to buy bitcoin in France with a variety of methods. Read this guide now to find out where to buy bitcoin in France.
How to buy bitcoin in France in 2022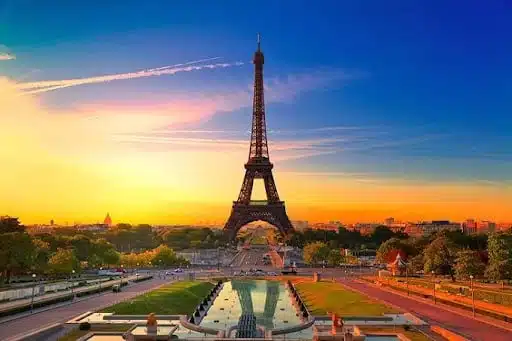 France is a leading European and global economy. You could say the country is well above its peers in terms of food, fashion and tourism. But, those are not the only things France is good at. The country is also a fertile ground for cryptocurrency. Research shows more than 2 million French people used cryptocurrency in 2021. That is not such a bad percentage in a country of around 67 million people.
In fact, France is one of the countries that are friendly to cryptocurrencies. Earlier this year, France became the first EU country to regulate crypto giant Binance. It permitted Binance to legally operate in its country by awarding it with the Digital Asset Service Provider (DASP) registration. No European country has been so welcoming to crypto as France. 
How can I buy bitcoin in France?
You can buy bitcoin in France using different methods. Buying bitcoin in France is easy and legal. This guide will show you how you buy bitcoin in France, the best app to buy bitcoin in France. Please bear in mind that none of the information is financial advice. The apps and websites listed are purely for educational purposes.
Where to buy bitcoin in France?
To buy bitcoin in France, you need to have these:
Some cash or money in your account.

A debit or credit card. 

A means of identification like your passport or National ID.

A crypto wallet: for the purpose of this guide, however, you will not need a separate BTC wallet.
The best place to buy bitcoin in France depends on your preference. You can choose to use different apps or websites to get BTC. However, if you do not want to do online transactions and prefer physical transactions, you can always head to a Bitcoin ATM to buy bitcoin directly at a machine. We will talk about this later, but first, we will show you how to buy bitcoin with websites or apps in France.
Best crypto exchanges to buy bitcoin in France
Using exchanges to buy bitcoin tends to be safer than using an app because it reduces your risk of downloading malicious software from companies pretending to be genuine. However, you still have to be careful of the sites you visit. Phishing scams exist even in the crypto world, so always verify that you are carrying out transactions on the company's official website ONLY.
That being said, here are five crypto exchanges you can buy bitcoin in France online from. They are all centralized exchanges. We chose centralized exchanges because these are easier to use and mostly come with good BTC to EUR rates.
Binance is the first exchange fully regulated in France, so you can be at peace using it. The exchange allows you to buy over 600 cryptocurrencies with the Euro or your credit cards. Plus, you can decide to trade crypto here, as it has pretty reasonable fees.
2. Coinbase
Coinbase is another top cryptocurrency exchange globally. Compared to Binance, it is easier to use. This exchange supports fiat, credit and debit cards. If you have a 3D credit card, you can also use it to buy BTC on Coinbase. However, you cannot use Paypal to buy crypto on Coinbase, a feature that Binance has.
3. Kraken
This exchange is present in 190 countries, making it one of the most popular crypto exchanges in the world. To use Kraken, you will need to sign up, verify your identity, and then buy BTC. In return, you can also stake other cryptocurrencies here and earn some different Euros.
4. Bitpanda
Here is one exchange that is popular in France. Now, while you cannot buy bitcoin on the website, you can use the app to buy easily. There is a catch: you need at least 25 Euros to buy any cryptocurrency on the app. Also, you can use Bitpanda's app for a variety of assets like stock and gold, not just crypto. Apple users can use ApplePay to buy BTC directly from their Bitpanda wallet. 
If you want to use an app based in France, then Paymium is your answer. It has its headquarters in Paris! Paymium has been serving customers for almost 10 years, so it is one of the best bitcoin apps that have stood the test of time. However, you can only buy BTC with this app.
How to use a bitcoin ATM in France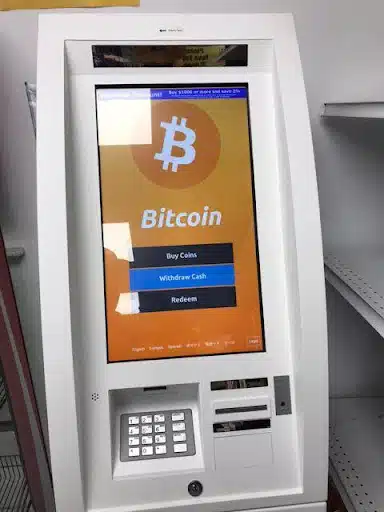 A bitcoin ATM. Image credit: Bitcoin.com
If you prefer to use an ATM to buy bitcoin in France, you can use this link to find Bitcoin ATMs around you. Currently, there are only 5 Bitcoin ATMs in France, 3 in Paris, 1 in Lyon and 1 in Mulhouse. So, if you are not close to these cities, you should buy your BTC online.
To use a bitcoin ATM, you would need:
Phone number

ID

Crypto wallet 

Cash, of course
You will be required to input your phone number and scan your ID sometimes. Once this is done, you type in the number of Euros you want to use for the transaction, enter your BTC wallet address and insert the cash into the ATM.
You should be credited with bitcoin in a few minutes. Just like depositing to your bank account with Euro, your wallet will get credited with bitcoin.
We have shown you how to buy bitcoin with a credit card in France and where to buy bitcoin in France offline or online. Buying bitcoin in France is easy, but you must also understand that cryptocurrency investing comes with serious risks. Make sure you always do your research and potentially wait for the right time to buy bitcoin, so you do not buy at the top. Au revoir!
Sometimes when things come along that are brand new and generating quite a buzz, like the metaverse, it's often as useful to know what they aren't...
Which continents lead the way in crypto adoptions, and which are falling behind? Do continents display individual traits and characteristics? And is ...
In this book, we've cautioned against holding large amounts of money in online exchanges. The reasoning behind that has a long and storied history o...