VASP Database
Sale!
Virtual or Digital Asset Service Providers known as VASPs or DASPs are companies able to conduct cryptocurrency transactions, including custodial services, and the provision of crypto wallets, and payments which very much dictate the level of cryptocurrency adoption within any country. Money Transmitters, some of which are able to transmit crypto are not strictly speaking VASPs and the index attempts to distinguish between the two.
The report gathered data on VASP and DASP licenses from public websites of financial regulators. Here are key insights
Binance leads with most cryptocurrency registrations in 14 out of a total of 39 countries, followed by Coinbase (12), eToro (9) and Bitstamp (8).

Major VASPs have limited licensing agreements in many economies

Europe dominates global crypto licensing with 1577 licenses granted across 20 countries

Canada has the highest number of crypto-licensed companies, followed by Lithuania

39 countries provide a specific crypto license (VASP or DASP)

Over 3000 companies have a crypto license

64 companies have crypto licenses in two or more countries

Only 9 companies are registered in five or more countries with a crypto license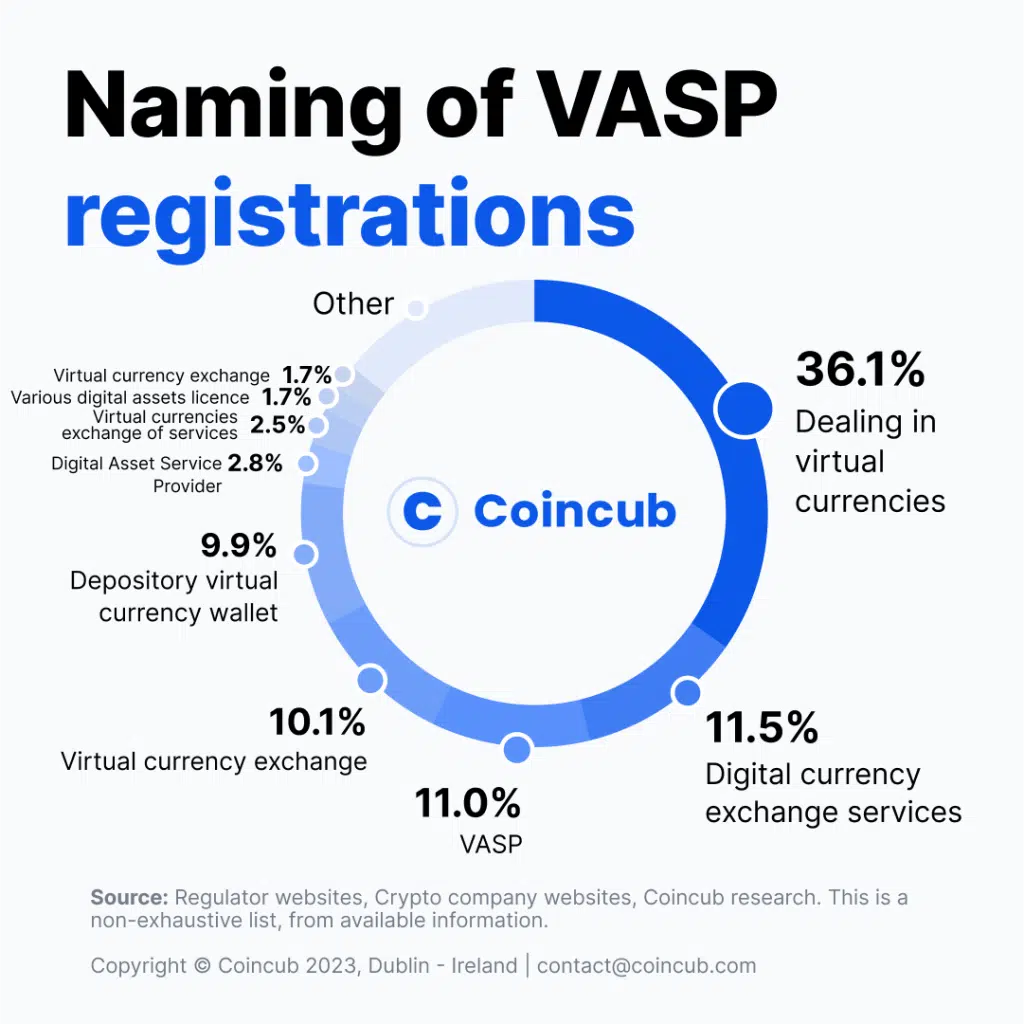 Understanding global players in Crypto Licencing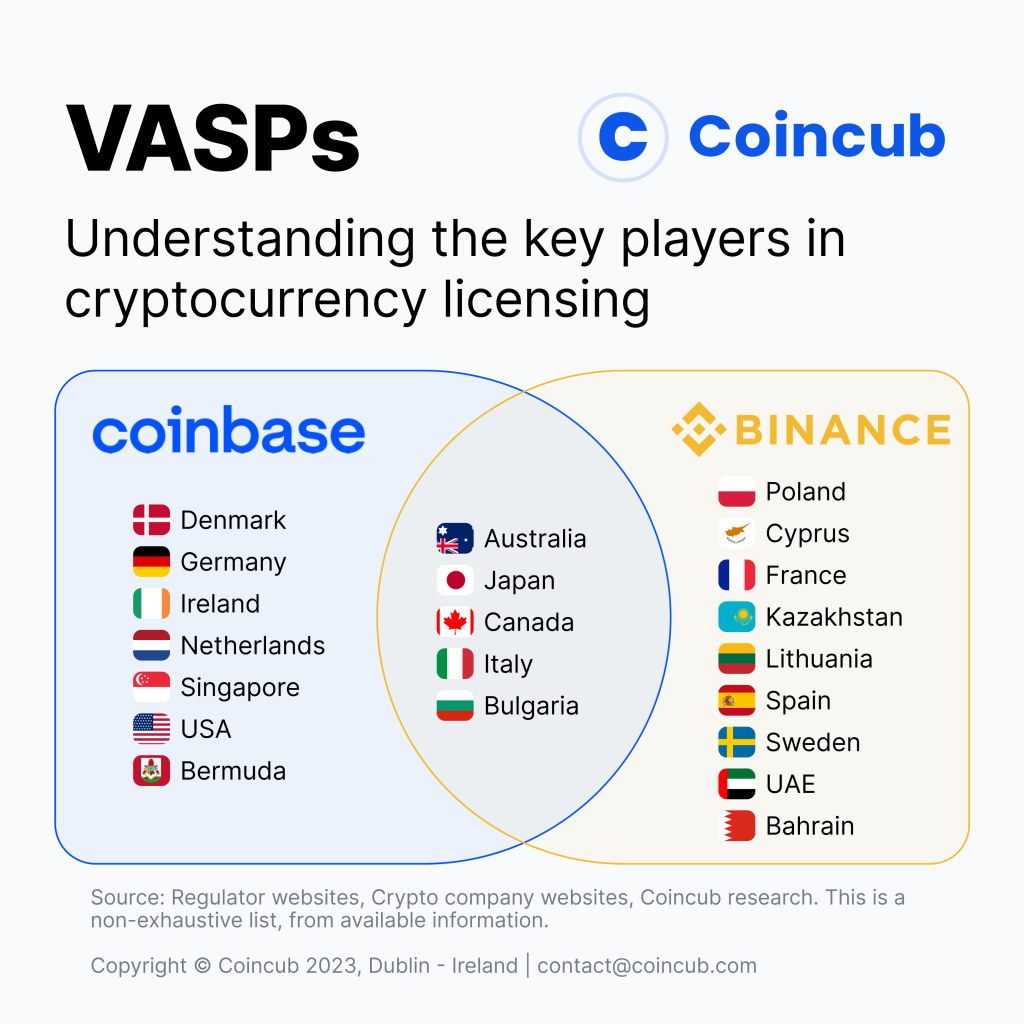 Format of the Database: XLSX
Form: Download
Fields: Entity, Company, Main Crypto Licence Type, Regulating Entity, Country, Region
Total Rows: 3,075
Updated: March 2023
*Notice: Australia's AUSTRAC does not make the number of registered VASPs public, only 5 companies are listed in the Database
Return and Refund Policy
Due to the digital nature of our products, all sales of Excel databases are considered final and non-refundable once the download link has been provided to the customer. This is due to the nature of downloadable goods, which cannot be returned like physical goods. We strongly advise all customers to review the product description and previews carefully before finalizing their purchase. Please read our T&Cs for further details.
Bonjour! Find the best way to buy bitcoin in France with various methods. Read this guide now to find out where to buy bitcoin in France. How to buy b...
Sometimes when things come along that are brand new and generating quite a buzz, like the metaverse, it's often as useful to know what they aren't...
Sponsored
Decentralized Finance, also known as DeFi, has experienced rapid growth in recent years. This innovation combines the best of blockchain techno...