What is Dogecoin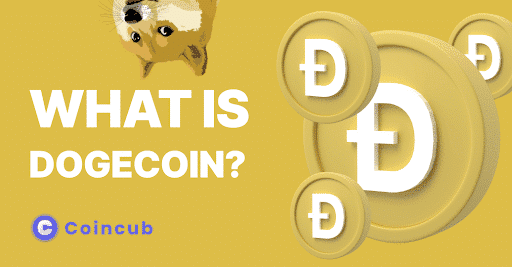 What is Dogecoin?
The cryptocurrency industry has been growing by leaps and bounds in the past few years, but it still isn't quite mainstream. One of the most interesting cryptocurrencies currently on the market is Dogecoin, which was developed as a joke from an internet meme, but has shown its staying power as an investment vehicle and way to easily send money to friends and family. This article will help you understand what Dogecoin is, how it works, and why you might want to use it in your own business or personal life.
A Brief History of Dogecoin
Dogecoin was created by Billy Markus from Portland, Oregon. Inspired by the very popular Doge meme (much dog, very wow, etc.,), Markus wanted to create a parody cryptocurrency that could reach a broader demographic than Bitcoin. In addition, he wanted to poke fun at what he thought were insane levels of crypto speculation. Oh Billy, what must you think of us now.
Launched in December 2013 as a fork of Litecoin—an alternative virtual currency also worth about $1—Dogecoin quickly became popular for its use in online tipping and viral tipping campaigns that spread positive messages across social media. Originally, 100 billion coins were created. DOGE's circulation has increased by approximately 5.256 billion each year since then through mining. A small number of coins also get donated to charitable causes and community projects.
Understanding the Technology Behind Dogecoin
You've probably heard of Bitcoin, Ethereum, and other altcoins, but do you know how they work? Bitcoin uses blockchain technology to create a tradable digital token (i.e., bitcoin). Dogecoin also uses blockchain technology to back DOGE, its native token. The advantages of using a decentralized, peer-to-peer network are numerous: no banks, no credit card fees, and (sometimes) low transfer fees. How does it work? One party initiates a transaction by signing it with their private key. After that, everyone on the network will be able to see that transaction (and its details) whenever they want – unless, of course, it's encrypted; in which case only intended recipients will be able to view its contents.
In addition to being an internet currency, Dogecoin can also be used as a means of tipping and transferring value between peers. Similar to Reddit's upvote feature, tipping with Dogecoins on sites like Reddit and Twitter is nothing new – it's been around for a while. That said, its use has expanded significantly in recent months: more than 1.4 billion DOGE are exchanged each day – that's about $75,000 at current prices!
Bonjour! Find the best way to buy bitcoin in France with various methods. Read this guide now to find out where to buy bitcoin in France. How to buy b...
Sometimes when things come along that are brand new and generating quite a buzz, like the metaverse, it's often as useful to know what they aren't...
Sponsored
Decentralized Finance, also known as DeFi, has experienced rapid growth in recent years. This innovation combines the best of blockchain techno...