Blockchain Jobs 2023 Database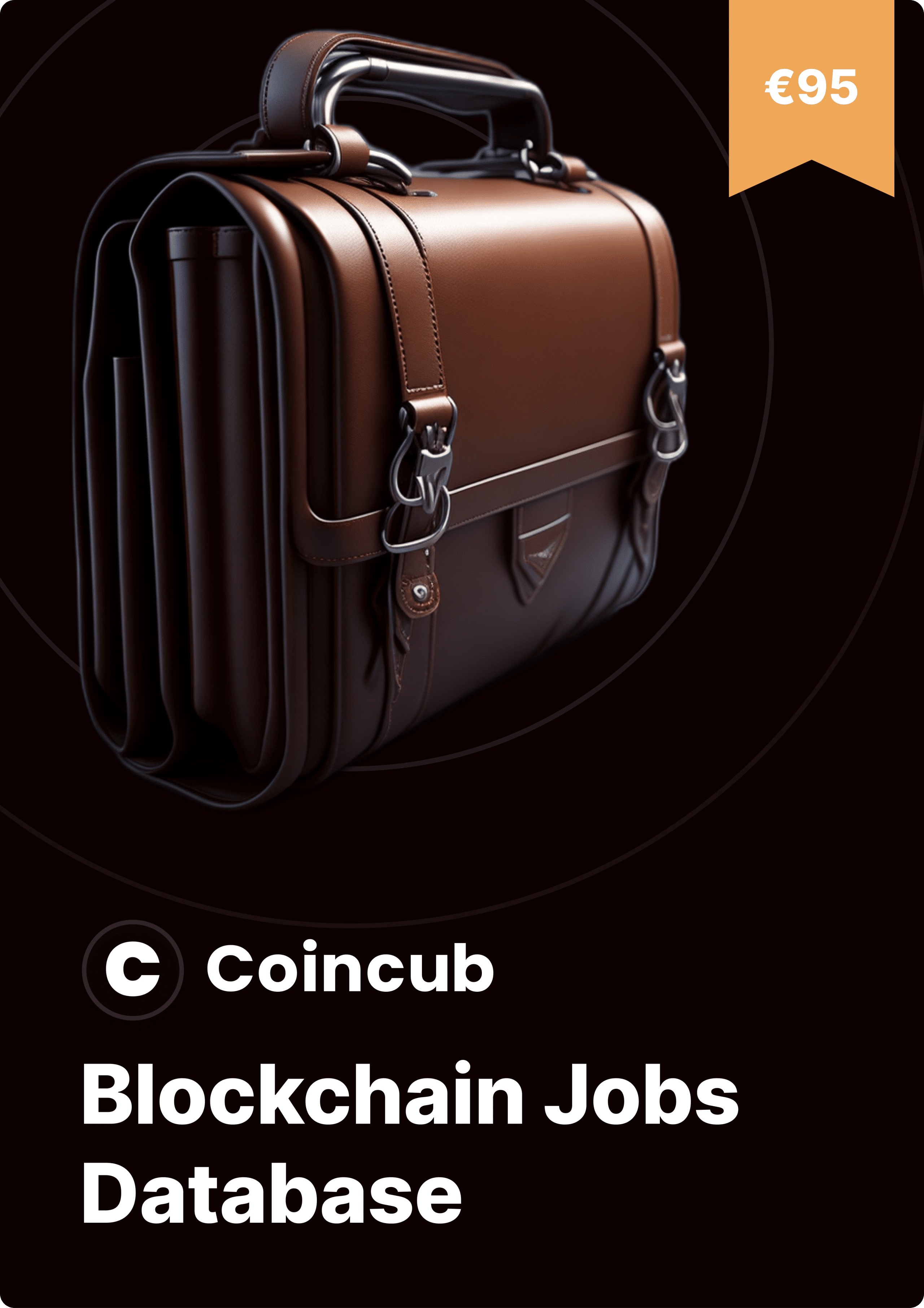 Sale!
Buy a country-by-country comparison of blockchain jobs
This invaluable resource offers detailed insights into the global blockchain job market, allowing you to compare opportunities across different countries. Whether you're a job seeker looking for your next role, a company seeking to understand the talent landscape, or a researcher studying the blockchain industry, this database is an essential tool.
Don't miss out on this opportunity to gain a competitive edge in the blockchain sector. Purchase our database today and equip yourself with the knowledge to navigate the global blockchain job market with confidence.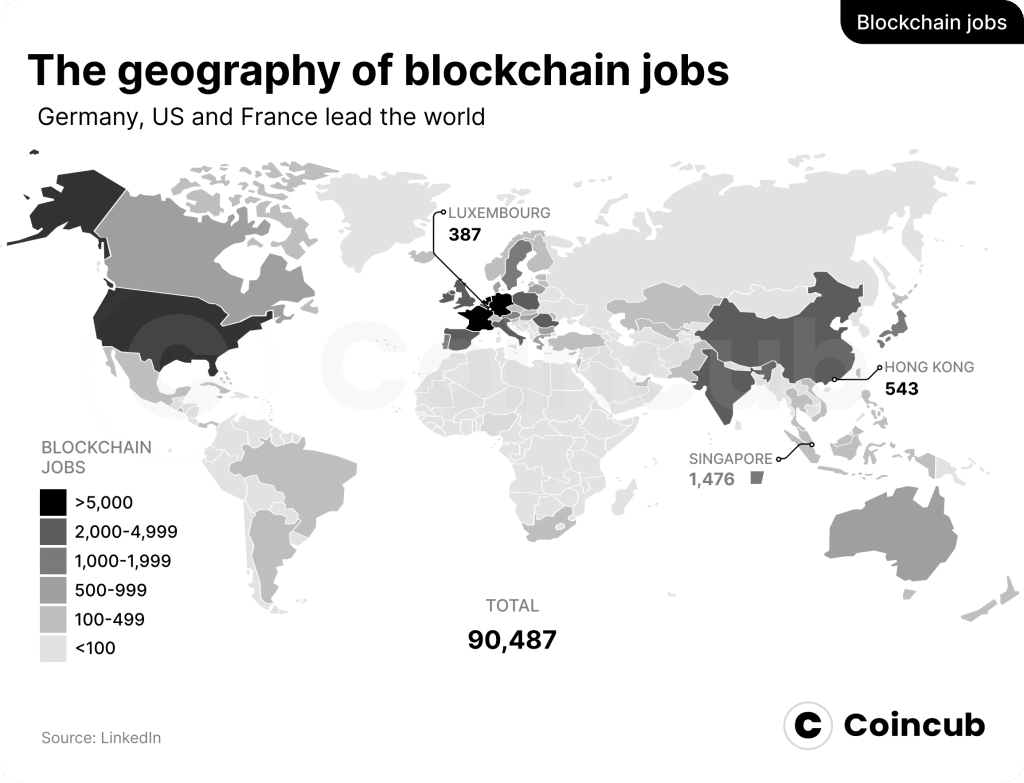 What's included in the Database
Data includes: Country, Region, Population, Crypto jobs, Blockchain jobs, Bitcoin jobs, Total jobs 2023 (sum), Jobs Per capita 2023, Total jobs (sum from previous report) 2022, Delta 2023 vs 2022
Database Summary
Despite an overall global decline in blockchain jobs in 2023, the industry continues to grow, indicating resilience and underlying demand for blockchain technology and expertise​1​.
Europe emerges as the leading region for blockchain jobs, holding 67.8% of the global total. Germany and France are the leading countries within Europe, with 13,302 and 11,701 jobs respectively​1​.
The blockchain job market has shown significant resilience in the face of a downturn in 2022. The demand for jobs has not only recovered but has also exceeded many previous projections​
Some countries, including Japan, Uzbekistan, and Australia, have experienced growth in blockchain jobs in 2023, largely due to national policy shifts, increased adoption of blockchain technology, and strategic investments in blockchain infrastructure​
Jobs directly related to cryptocurrency trading make up a small portion of the overall blockchain job market. For example, less than 10% of the blockchain jobs in Germany are directly related to cryptocurrency trading​
Ireland ranks third globally for per capita jobs in blockchain, following Malta and Luxembourg, indicating a strong concentration of blockchain expertise​
The actual growth and demand for blockchain jobs have consistently exceeded past forecasts, indicating a strong future potential for the industry despite setbacks in the wider cryptocurrency industry in 2022​
Format: XLSX
Countries
Antigua and Barbuda
Argentina
Australia
Austria
Bahamas
Belarus
Belgium
Bermuda
Brazil
Bulgaria
Canada
Cayman Islands
Central African Republic
China
Colombia
Cuba
Cyprus
Denmark
Dominican Republic
El Salvador
Estonia
Finland
France
Germany
Gibraltar
Greece
Hong Kong
Hungary
Iceland
India
Indonesia
Ireland
Israel
Italy
Jamaica
Japan
Kazakhstan
Latvia
Liechtenstein
Lithuania
Luxembourg
Malaysia
Malta
Mexico
Netherlands
New Zealand
Nigeria
Norway
Pakistan
Panama
Philippines
Poland
Portugal
Puerto Rico
Romania
Russia
Saint Vincent and The Grenadines
Seychelles
Singapore
Slovenia
South Africa
South Korea
Spain
Sweden
Switzerland
Taiwan
Thailand
Turkey
Ukraine
United Arab Emirates
United Kingdom
United States
Uzbekistan
Vietnam
Bonjour! Find the best way to buy bitcoin in France with various methods. Read this guide now to find out where to buy bitcoin in France. How to buy b...
Sometimes when things come along that are brand new and generating quite a buzz, like the metaverse, it's often as useful to know what they aren't...
Sponsored
Decentralized Finance, also known as DeFi, has experienced rapid growth in recent years. This innovation combines the best of blockchain techno...