Executive Summary
China accounts for 90% of all blockchain patent applications in 2023 and

68% of all blockchain patents granted since 2009

In 2023, the number of patent filings is projected to decline by 70% compared to 2022

The US has seen a 10x drop in blockchain patent filings
The year 2023 marks a significant shift in the blockchain patent landscape. In 2023, the number of patent filings is projected to decline by 70% compared to 2022. This downward trend signals a potential cooling off in the blockchain patent space, with China remaining the primary driver of filings.
The global trend in blockchain patent filings has been downward since 2020. After peaking at 13,706 filings in 2020, the numbers have been steadily declining, with the actual number for August 2023 of 1,644 filings and a projected total of 2,818 in 2023. 
China continues to dominate the blockchain patent landscape, with 43,937 filings since 2009 and 68% of all blockchain patents granted. However, even China has not been immune to the global downturn, with a significant drop in filings from 7,747 in 2022 to a projected 2,526 by the end of 2023. The patent filling numbers in most other countries are even lower, so 90% of blockchain patent filings are coming from China this year.
The United States, once a major player in the blockchain patent space, has seen abig reduction in filings in 2023 compared to 2022. With only 51 filings in 2023, compared to 585 in 2022, the blockchain patent landscape in the United States appears to be in fast decline.
South Korea, with a total of 4,562 filings since 2009, has also seen a decrease in filings, from 289 in 2022 to a projected 29 in 2023. Other countries, including Japan and Taiwan, have also seen a decline in filings.
Blockchain patents granted in 2023: A global overview
In 2023, the number of blockchain patents granted across the globe is projected to reach an all-time high of over 5,000, bringing the total number of patents granted this year to nearly 14,000. But, as mentioned, this year, there has been a 70% drop in patent filings compared to 2022. This difference can be attributed to the fact that it typically takes between 1 and 3 years for a patent filing to be granted. 
China's dominance in blockchain patents
China continues to lead the world in the number of granted blockchain patents, with a staggering 9,482 patents granted. This accounts for nearly 68% of all blockchain patents granted worldwide, highlighting China's dominance in blockchain technology.
China Is Taking Its Social Credit System to the Metaverse: Report
► https://t.co/U3FjPTikqF https://t.co/U3FjPTikqF

— Decrypt (@decryptmedia) August 21, 2023
"Social tracking is part of the trifecta of Industry 4.0, the future of finance and social scoring," said Sergiu Hamza, referring to the simultaneous advance of AI, blockchain, machine learning, and cloud technology, in an interview for Decrypt
The Chinese government's supportive stance towards blockchain technology and the country's robust tech industry has undoubtedly contributed to this high number.
US and South Korea
Following 🇨🇳China, the 🇺🇸 United States and 🇰🇷South Korea have the next highest numbers of granted blockchain patents, with 1,823 and 1,650, respectively. These figures reflect the countries' ongoing commitment to fostering innovation in the blockchain sector. Despite a significant drop in patent filings in the US, the number of granted patents remains high.
Other notable countries
🇹🇼Taiwan, 🇯🇵Japan, and 🇦🇺Australia also have numerous granted blockchain patents, with 262, 240, and 220, respectively. These countries are making significant strides in the blockchain sector. Other countries with noteworthy numbers include 🇷🇺Russia (86), the European Patent Office (75), 🇪🇸Spain (39), and 🇳🇱 the Netherlands (24).
Blockchain Patents by Region
The global landscape of blockchain patent filings and grants has significantly shifted towards Asia. The regional distribution of these patents provides a fascinating insight into blockchain technology's global adoption and development. In this chapter, we delve into the regional analysis of blockchain patent filings and grants for 2023.
Asia dominates the blockchain patent landscape.
With 50,360 filings, Asia is the undisputed leader in the blockchain patent landscape. The region's dominance is further solidified with a whopping 11,634 granted patents, accounting for an impressive grant vs filing rate of 23.1%. This dominance can be attributed to the proactive stance of Asian countries, particularly China, towards blockchain technology. The region's technological giants, such as Tencent and the Bank of China, are leading the charge with their substantial contributions to the blockchain patent pool.
North America is cooling down fast
North America, with 5,654 filings and 1,844 granted patents, is second in the blockchain patent landscape. The region boasts a grant vs. filing rate of 32.6%, indicating a higher success rate in patent grants compared to Asia. This could be attributed to the region's robust intellectual property laws and the active involvement of tech giants in blockchain innovation.
Europe: IP "paralysis"
Despite being at the center of the Cryptoeconomy, Europe lags in terms of intellectual property rights in the blockchain space. With 1,787 filings and only 270 granted patents, Europe's grant vs. filing rate is a mere 15.1%. This discrepancy is surprising given the active involvement of European banks and a strong blockchain job market. However, it's worth noting that the region's stringent patent granting process could contribute to the lower grant rate. Europe also focuses on the "technical character" of a patent and has specific exclusions for non-technical subjects, while the United States and China emphasize practical utility and have a broader scope for patenting certain subjects like software and business methods, with the general principles of novelty, inventive step, and industrial applicability both with unique guidelines and interpretations. 
Australia: High Grant Rate, Low Volume
Australia, with 453 filings and 220 granted patents, stands out for its high grant v. filing rate of 48.6%, the highest among all regions. Despite the lower volume of filings, the high grant rate indicates a favorable environment for blockchain innovation and intellectual property rights protection.
Middle East and Africa: Emerging Players
The Middle East and Africa, with 147 and 40 filings, respectively, are emerging players in the blockchain patent landscape. However, with only two granted patents in the Middle East and none in Africa, these regions have the lowest grant vs filing rates. This could be attributed to these regions' nascent blockchain adoption and development stage.
Companies Leading the Pack in Filing Blockchain Patents
Patents significantly indicate a company's interest and investment in this innovative field. They provide insights into companies' strategic direction and commitment to blockchain development. This section of the report will focus on the companies that have shown the most interest in filing blockchain patents and those that have successfully granted them.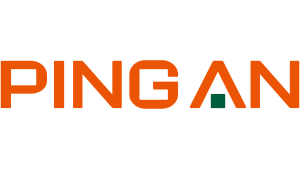 Ping An
Ping An leads the pack with 1,703 filings and 221 granted patents. The company, known for its robust R&D capabilities, focuses on applying cutting-edge technologies in the financial and healthcare sectors. With over 30,000 employees and a 2023 profit of $1.5 billion, Ping An Technology is a major player in the blockchain space.

Tencent
Following closely is Tencent with 1,148 filings. Tencent also has the most granted blockchain patents globally, sitting at 318. Tencent, a multinational conglomerate specializing in various internet-related services and products, has shown a keen interest in blockchain technology. With a workforce of over 62,000 and a 2023 profit of $23.12 billion, Tencent's commitment to blockchain innovation is evident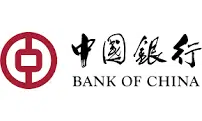 Bank of China
The Bank of China, one of China's four biggest state-owned commercial banks, has filed 721 patents. The bank has been actively exploring the use of blockchain in areas such as cross-border payments and securities issuance. With a 2023 profit of $27.5 billion, the Bank of China significantly contributes to blockchain development in the banking sector.

One Connect
One Connect, a leading technology-as-a-service platform for financial institutions in China, has filed 663 patents. With over 7,000 employees and a 2023 profit of $1.2 billion, the company has been leveraging blockchain in its banking, insurance, and investment solutions.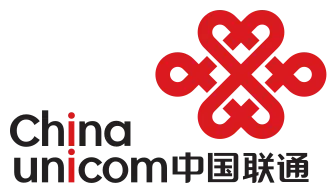 China Unicom
China Unicom, a Chinese state-owned telecommunications operator, rounds out the top five with 646 filings and 214 granted patents. With a workforce of over 250,000 and a 2023 profit of $1.7 billion, the company has been exploring blockchain for its potential to enhance communication services.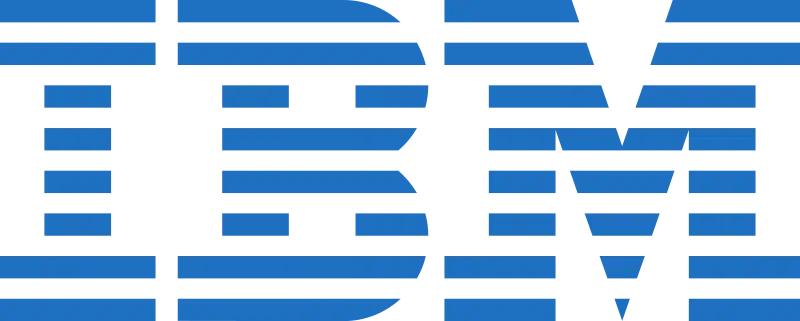 IBM
The only Western company on the shortlist, IBM has filed 602 patents and was granted 260 blockchain patents, just second after Tencent. With a rich history of innovation and a 2023 profit of $5.59 billion, IBM has pioneered blockchain technology across various industries.
Other notable companies with a significant number of granted patents include Advanced New Technologies (227 granted patents), Alipay (123), Baidu (117), Fuzamei Technology (106), and Shanghai Stock Exchange Technology Co (88).
Notable Patent Filings
This section will delve deeper into some of the most influential patent filings in the crypto industry. These case studies highlight the innovative spirit driving the industry and underscore the strategic importance of patents in a rapidly evolving technological landscape.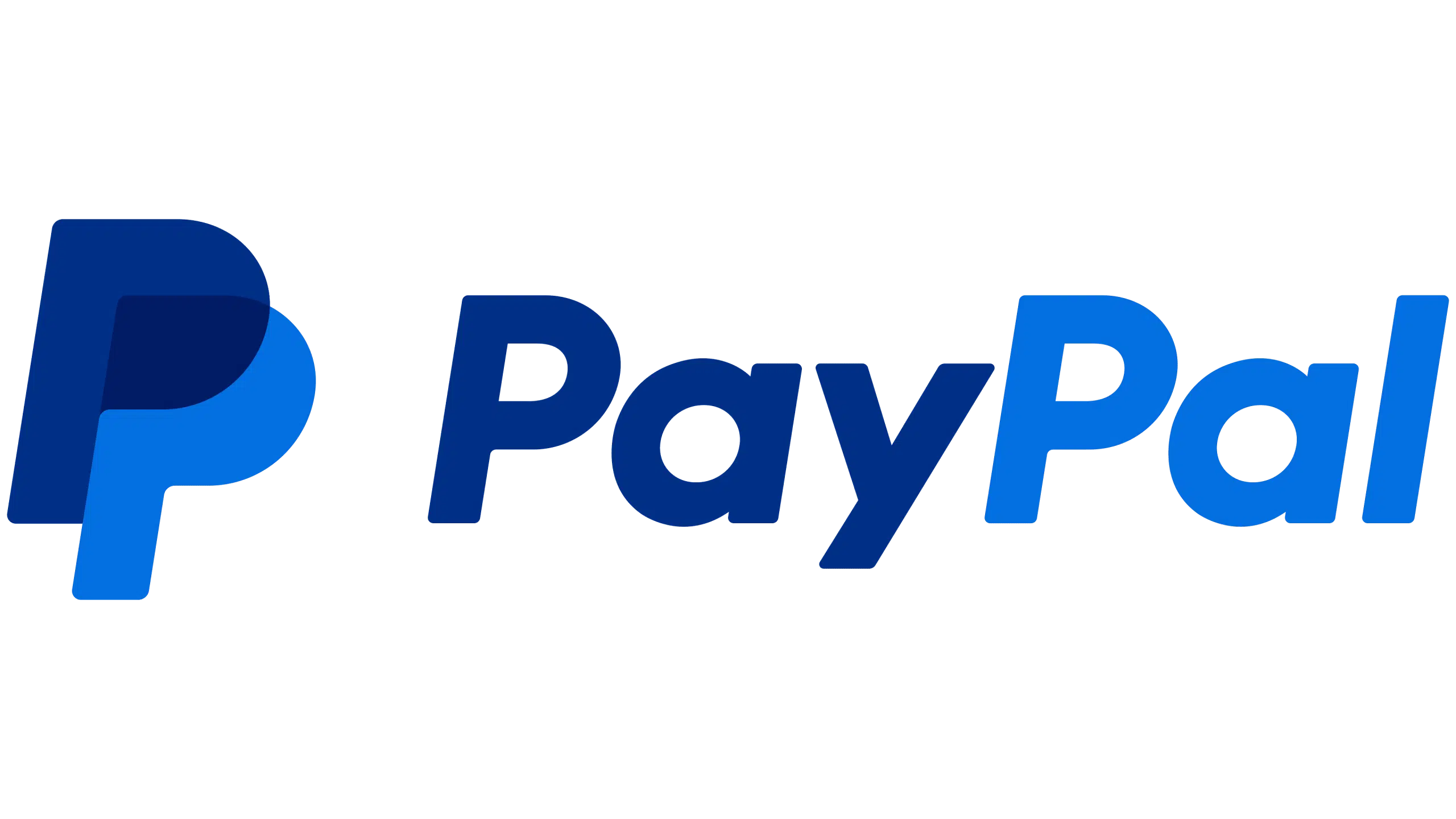 PayPal's Blockchain Data Compression and Storage
Following the launch of its first stablecoin, PayPal USD, PayPal is venturing into new territories with its blockchain endeavors. The new patent proposes to compress a block and storing it with a data storage service provider, replacing the original block with what is termed a new-era genesis block. This solution is likened to the simplicity of using a debit card instead of carrying cash. With this patent, PayPal is going after other layer-two solutions and their lack of user-friendliness. While other solutions exist, they are often complex and less approachable, particularly for newcomers to the technology.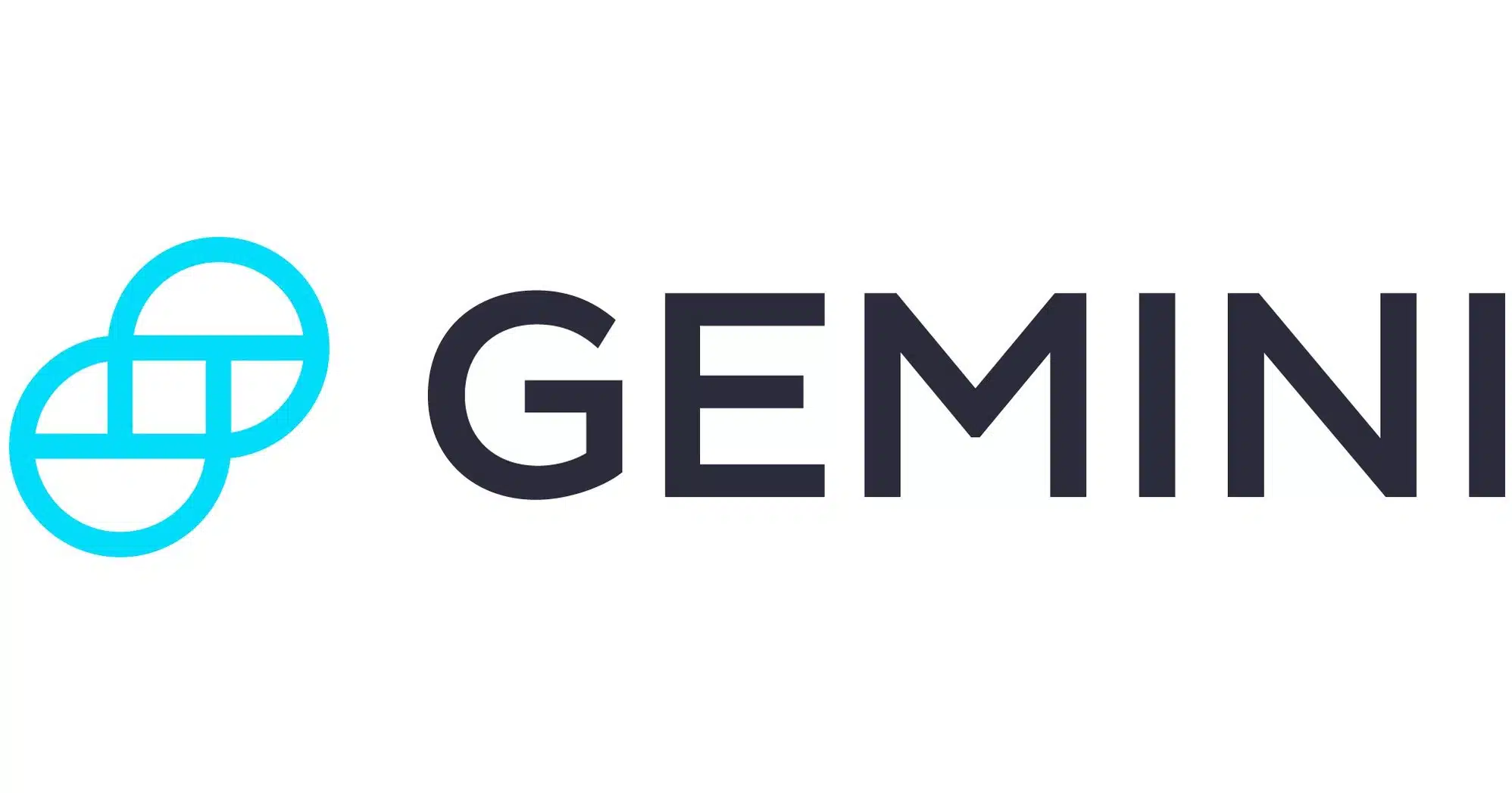 Winklevoss IP LLC's ETP Patent
The Winklevoss twins, Cameron and Tyler, are well-known figures in the crypto world. Their firm, Winklevoss IP LLC, was granted a patent in 2017 for a system relating to exchange-traded products (ETPs) tied to cryptocurrencies. This patent allowed for the creation of ETPs (Exchange Trade Products) that could track the performance of cryptocurrencies, thereby bridging the gap between traditional financial markets and the crypto industry. The patent describes a system that allows for issuing ETPs that track digital assets such as cryptocurrencies. It also outlines the processes for the ETPs' creation, redemption, and operation. This innovation has paved the way for products like the Winklevoss twins' own Gemini Trust, a cryptocurrency exchange and custodian that allows customers to buy, sell, and store digital assets.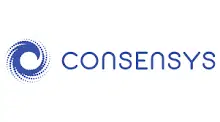 ConsenSys's Atomic Crosschain Transactions Patent
ConsenSys secured a patent in 2018 for an interoperability solution known as 'Atomic Crosschain Transactions'. This technology allows for transactions to occur simultaneously across multiple blockchains. The patent describes a system that enables different blockchains to interact with each other without the need for intermediaries. A transaction initiated on one blockchain can trigger corresponding transactions on other blockchains.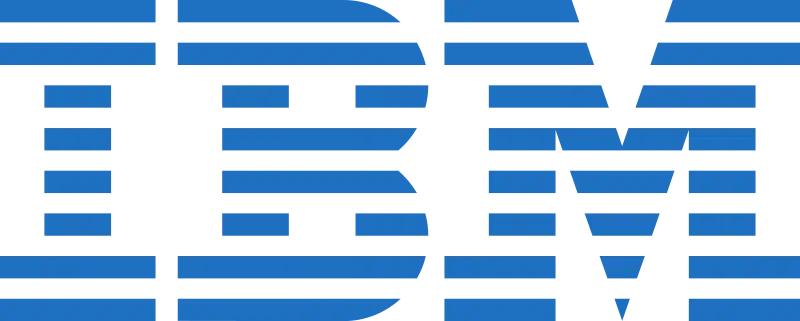 IBM's Blockchain for Drone Fleet Security Patent
One interesting patent from IBM is for blockchain technology to detect and prevent drone attacks. This patent showcases the potential of blockchain technology beyond financial applications, opening up possibilities for its use in security, defense, and logistics. The patent describes a system where drone flight data is recorded on a blockchain. This data can then be analyzed to detect patterns indicating a potential drone attack. If such a pattern is detected, countermeasures can be automatically deployed. Is this the right use of blockchain technology? Let us know in the comments.

LayerX's Lightning Network Patent
LayerX was granted a patent in 2020 for a technology related to the Lightning Network on Bitcoin. The Lightning Network is a 'second layer' payment protocol operating on a blockchain that enables fast, low-cost transactions. The patent describes a system that enables the creation of payment channels on the Lightning Network, which can be used to conduct transactions off-chain. This means that transactions can be conducted faster and with lower fees than possible on the main Bitcoin blockchain. The lightning network could significantly enhance the scalability and usability of Bitcoin, making it more practical for everyday transactions.

OpenAI's AI on Blockchain Patent
OpenAI was granted a patent in 2021 for a system that integrates AI with blockchain technology. This patent integrates these two cutting-edge technologies. The patent describes a system where AI models are trained and operated on a blockchain. This allows for the transparent and verifiable tracking of the AI's training data and decision-making processes. This innovation could have significant implications for the trustworthiness and accountability of AI systems, addressing key concerns about the transparency and fairness of AI.
Power Ledger's Energy Trading Patent
Power Ledger, a blockchain-based energy trading platform, was granted a patent in 2019 for a system that enables peer-to-peer energy trading on a blockchain. This allows for a more efficient and transparent energy market and could significantly enhance the adoption and use of renewable energy sources.

Microsoft's Blockchain for Enterprises
The tech giant showed some interest in blockchain technology. It secured a patent in 2020 for its Confidential Consortium (Coco) Framework. The Coco Framework is an open-source system that enables high-scale, confidential blockchain networks that meet key enterprise requirements.
These case studies further illustrate blockchain technology's transformative potential across various industries and applications. As technology continues to evolve, we can expect to see even more innovative and impactful patents being granted, shaping the future of numerous sectors.
The Future of Blockchain Patents: A 2030 Perspective
Scenario 1: The Death of the 'Centralised Blockchain'
In this scenario, the number of blockchain patents filed dwindles to a mere insignificance. Several factors could drive this divergence:
The Decoupling of Bitcoin and Blockchain
While Bitcoin is built on blockchain technology, the two have distinct identities. Bitcoin is a digital currency, while blockchain enables decentralized digital currencies and other applications. As Bitcoin's value grows, driven by its increasing acceptance and speculative trading, it could overshadow the broader blockchain technology, leading to a decline in blockchain patents.
The Shift Towards Open-Source and Decentralized Innovation
The ethos of decentralization and open source that underpins Bitcoin and other cryptocurrencies could influence the decline in blockchain patents. As more developers and companies embrace this ethos, they might prefer contributing to open-source blockchain projects rather than seeking proprietary rights through patents.
The Rise of Regulatory Uncertainties
The increasing regulatory scrutiny on cryptocurrencies and blockchain technology could be another factor contributing to the decline in blockchain patents. As governments around the world grapple with how to regulate these technologies, the uncertainties could deter companies from investing in blockchain innovation and patenting.
The Emergence of AI and Quantum Computing
The rise of AI and quantum computing could also be a factor. These technologies could disrupt the blockchain space, making some of the current technologies obsolete. This could lead to a decline in blockchain patents as companies shift their focus to AI and quantum computing.
In this scenario, the future of blockchain technology becomes uncertain, even as Bitcoin continues to thrive. The implications of this trend could be far-reaching, affecting not just the blockchain and cryptocurrency space, but also the broader tech industry and the global economy.
Scenario 2: The corporate world picks up the pace
In this alternative scenario, we envision a future where blockchain patents experience an unprecedented boom by 2030. Several key factors could drive this surge:
The Rise of Decentralized Technologies
As the world becomes more interconnected, the need for secure, transparent, and efficient systems for transactions and data management grows. Blockchain, with its decentralized nature, offers a promising solution. As more industries recognize the potential of blockchain, from finance to supply chain to healthcare, the demand for blockchain innovations and, consequently, patents could skyrocket.
The Emergence of Blockchain 3.0
The evolution of blockchain technology from its first generation (Bitcoin) to its second generation (Ethereum and smart contracts) has already led to a surge in blockchain patents. The emergence of Blockchain 3.0, which promises to address the scalability and interoperability issues of the current blockchain technologies, could trigger another wave of blockchain innovations and patents.
The Integration of AI and Blockchain
The integration of AI and blockchain could open up new possibilities for innovation. AI could enhance the efficiency and security of blockchain, while blockchain could provide a transparent and immutable record for AI decisions. This symbiotic relationship could lead to a flurry of new patents.
The Supportive Regulatory Environment
As governments and regulatory bodies around the world gain a better understanding of blockchain technology, they could create a more supportive environment for blockchain innovation. Clear and favorable regulations could encourage more companies to invest in blockchain research and development and seek patent protection for their innovations. In this case for example, the adoption of MiCA in Europe might have implications for the end of the decade where main EU banks start to prioritize efficient blockchain replacement of their ancient infrastructures.
The Growth of Blockchain in Emerging Markets
Emerging markets such as China, India, and Brazil could play a significant role in the blockchain patent boom. These countries have a large pool of tech-savvy entrepreneurs and a growing demand for blockchain solutions. Their active participation in blockchain innovation could contribute to the global increase in blockchain patents.
In this scenario, the future of blockchain technology looks bright, with a thriving ecosystem of innovators and a rich portfolio of patents. The implications of this trend could be transformative, reshaping industries and economies worldwide. Which scenario you think will play out?
If you would like the data for this report, please reach out at: [email protected]
Methodology
The case study analyzed worldwide Blockchain patenting from 2009 to 2023 on Google Patents. First-level data validation was done with Wipo, Espacenet, and Lens.org. A second layer of data validation was done through an overall interest in Blockchain Patents, as indicated by Google Trends data:
The methodology for this study involved a comprehensive approach to data collection, analysis, and validation. The primary focus was on patents with 'Blockchain' in the title or summary to exclude potentially unrelated patents. The study also involved a review of several academic papers.