Bitcoin ATMs – A passing trend?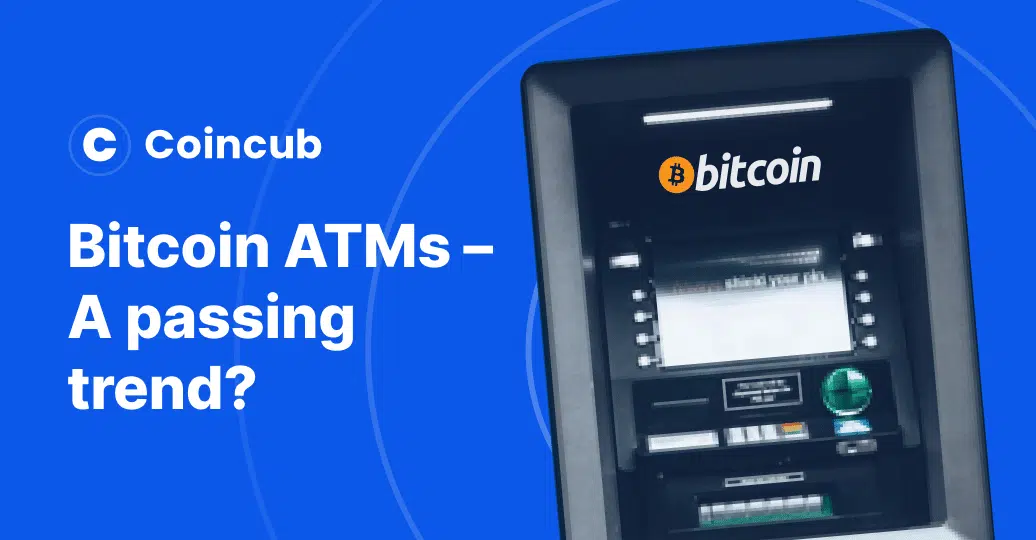 Remember when crypto was still niche and there was a need for ATMs to buy assets such as Bitcoin? Of course you do. Indeed, the number of (Bitcoin ATMs) had grown from 348 in March 2015 to 37,320 in the latest data, according to CoinATMRadar. However, as the development of the Blockchain has advanced, it could be that the idea of going to a physical ATM for Bitcoin may be becoming increasingly redundant.
So ATMs must be popular, right?
In recent years, with the availability of contactless technology for payment in most areas of life, from transport to the weekly shop, there has been a corresponding falloff in the numbers of traditional ATMs worldwide that would ordinarily dispense cash, an increasingly rare form of payment.
With this, a parallel to the slowing rate at which Bitcoin ATMs are being established. Their numbers aren't yet dropping, but the rate of increase is – perhaps to be followed by falling numbers. Bitcoin and other crypto are available on exchanges such as Coinbase, Binance and Kraken; a far easier, if perhaps, less anonymous way to buy your crypto.
Source: coinatmradar.com
Another factor putting the brakes on the Bitcoin ATM phenomenon could be the increasing regulation – ATMs were always a cool way to bypass the traditional banking systems. In early 2022, the UK government warned operators of Bitcoin ATMs to shut down or face legal challenges and the country's financial regulatory has already started shutting many of these down.
However, given the large amount of Bitcoin ATMs still operating and a recent report by PYMENTS.com that suggests the contrary to what many news outlets are reporting, is this just a short-term decline while the world adjusts to the blockchain being a key part of the financial system of the future? Will Bitcoin ATMs eventually replace traditional ATMs that we would go to for cash? After all, the world is moving towards becoming a cashless society.
The most recent figures suggest a sharp decline in Bitcoin ATM growth, despite the fact that businesses such as Walmart continue to invest in the installation of such facilities. The amount of newly installed Bitcoin ATMs had dropped sharply to 337 in April, in contrast to 1,590 in April last year.
So what went so wrong with crypto ATMs?
In the time between the high figures of 2021, there has been a significant change in the move for regulation of the crypto industry around the world.  In the US, the SEC (Securities and Exchange Commission) has moved to regulate these types of assets and the UK has recently set out plans to regulate also. However, the UK also sees itself as "a global hub for cryptoasset technology and investment".
Despite the contradiction in rhetoric, it does seem reasonable that an increase in regulation would cause a reduction of the already very small number of Bitcoin ATMs. Along with many other countries introducing their own regulation, there has been hesitation to grow such facilities much further before regulation is clearly set out, something that was promised to happen in weeks following the end of March this year in the UK, while other countries continue to develop policy. Clarity on these issues may offer some indication of the future of Bitcoin ATMs and similar facilities around the world.
So what does this mean for you?
Despite increased regulation, a downturn in Bitcoin ATMs doesn't seem to be on the horizon. In Europe there are very few in the first place. A map on Bitcoin.com (using data sourced from CoinATMRadar) shows just short of 4%.  North America is a completely different story, as it has over 95% of all world ATMs, while only a fraction are in Asia – 0.7% – and 0.1% in Africa. Far from the dismal picture that the press has painted in recent days.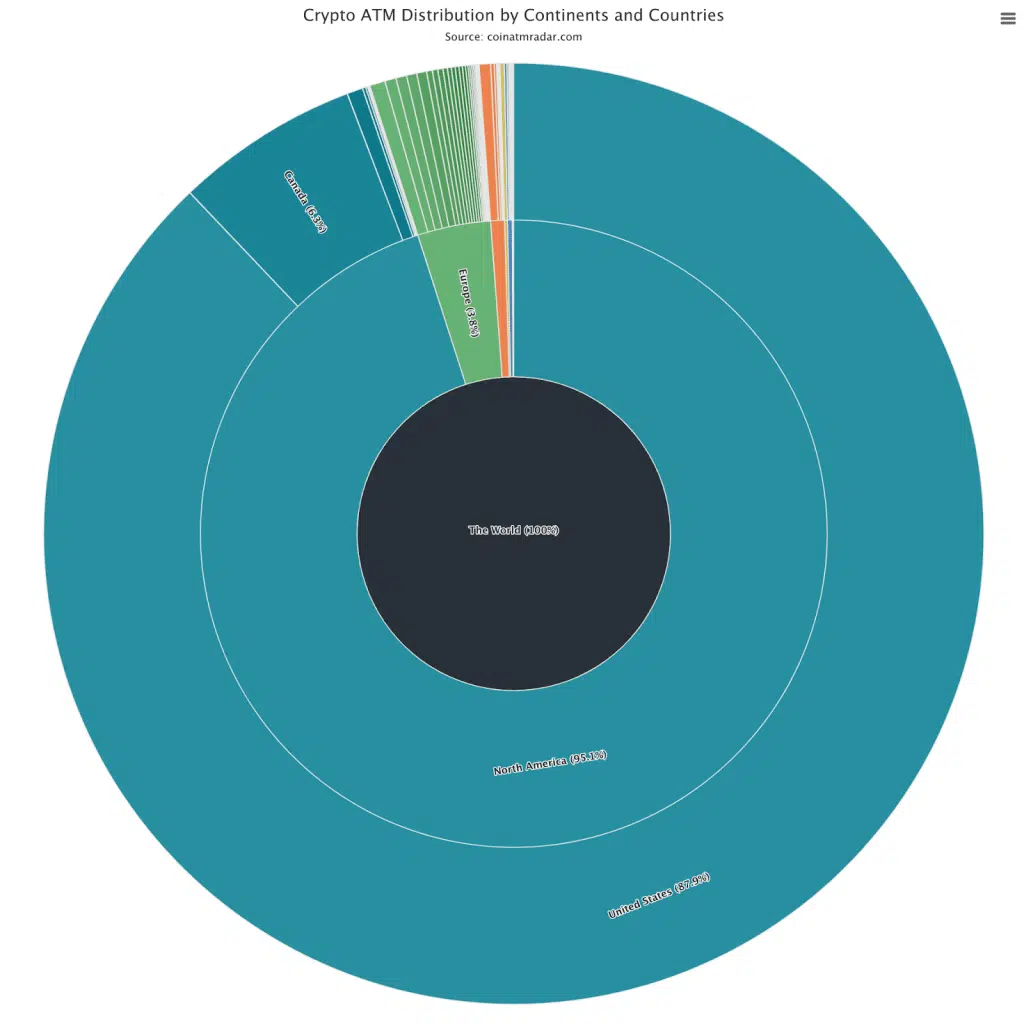 Source: https://coinatmradar.com/
FAQs
Why are Bitcoin ATMs needed?
While Bitcoin ATMs aren't essential, they are far simpler than purchasing Bitcoin over an exchange. Particularly as they are so similar to traditional ATMs that you might find at your bank. They bypass many of the steps that are required to purchase Bitcoin on an exchange and are far more secure than an exchange, which could be intercepted by hackers, among other disadvantages
What's the situation with Bitcoin ATMs in the UK?
In March 2022, the Financial Conduct Authority (the UK's regulator) ordered all Bitcoin ATM operators in the UK to shut down or face legal action. Since then, it's not clear whether all have since shut down, as CoinATM still shows less than twenty in operation across the UK, a drop from eighty in early March.
Where can I find out if there are Bitcoin ATMs near me?
One of the best resources for this is the previously mentioned CoinATMRadar, which allows you to enter your location and it will show you a list of Bitcoin ATMs in your area and country. This database is updated regularly, so is your best chance at finding up to date information on where your nearest is.
Are Bitcoin ATMs still the best way to purchase Bitcoin?
If you don't mind the high fees, the simple answer is yes. The simplicity and security they provide bypass much of the hassle caused by purchasing cryptocurrency online. That said, whether they are conveniently placed is another matter and many are spread far and wide. If you are not within a reasonable distance of one, the best alternative may be an exchange.
Bonjour! Find the best way to buy bitcoin in France with various methods. Read this guide now to find out where to buy bitcoin in France. How to buy b...
Sometimes when things come along that are brand new and generating quite a buzz, like the metaverse, it's often as useful to know what they aren't...
Sponsored
Decentralized Finance, also known as DeFi, has experienced rapid growth in recent years. This innovation combines the best of blockchain techno...