Will crypto rise again, 'down-under'?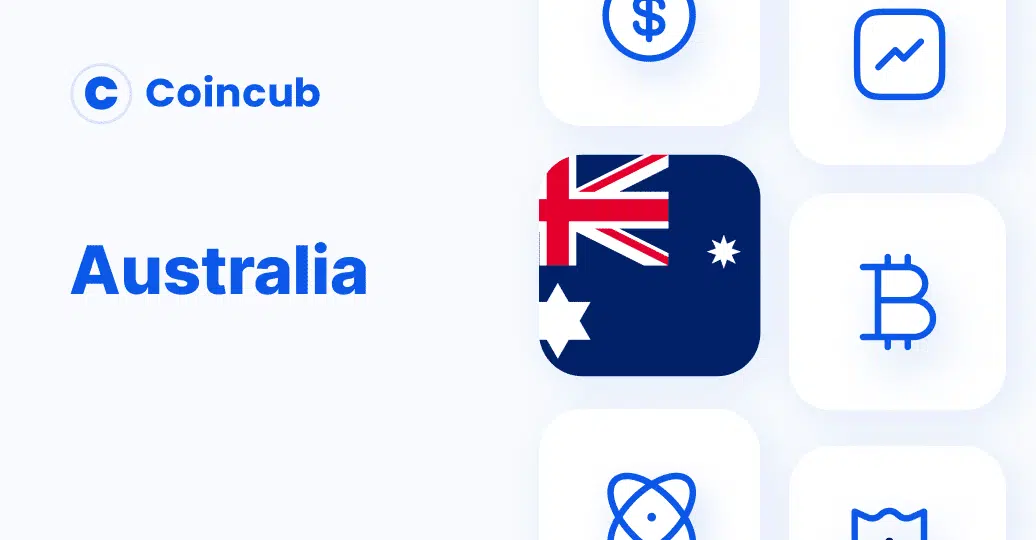 Australia makes new recommendations in 2022
Australia, a Coincub 'Top Five' crypto economy, is making key recommendations in 2022 to regulate the industry and make crypto trading safer and less volatile – but after the recent Tether meltdown, how easily will confidence in crypto return?
Shockwaves hit Australia in May as Tether, a leading stablecoin, hit the rocks and traded barely at half of its previous value. To the chagrin of crypto diehards, Tether, for the first time in more than two years, sold at $0.98, below the fixed value of $1. The sudden crash instigates a distinct whiff of panic since other significant coins like Ethereum and Bitcoin had previously suffered the same fate.
Sadly, the slump brings crypto billionaires to their knees. Gemini exchange takes the lead by losing roughly $2bn in the year's first quarter. The main rival, Binance, also records a steep fall from an estimated value of $84bn in November to barely $11.5bn. On the other hand, Coinbase issued a mandate and declared the vulnerability of customer deposits in case they go bankrupt. Another slap in the face is that all these jitters emerge amid a sliding US inflation of roughly 8.3%.
Altogether, volatility in the crypto scene is nothing new. Thus, these changes may not indicate long-term depreciation. Furthermore, proper and timely redemption measures may salvage the situation before further escalation.
Widespread calls for new Aussie regulation to address crypto fraud
Choice, a popular watchdog in Australia, fears crypto's aggressive nature may leave Australians exposed to rip-offs. In May, Patrick Veyret, the company's senior policy adviser, stated that the lack of regulations on crypto laws is disastrous. "We've witnessed several crypto exchange collapses where investors have lost life savings with no chances of getting it back," Veyret said.
Most frustrating, most crypto companies tend to overvalue potential benefits without mentioning likely risks to the client.  "Crypto assets are unpredictable, complex, and high-risk. With false representation and marketing gimmicks, the venture can cause grave harm to society."
On that note, Choice called upon the Australian Securities and Investments Commission (ASIC) to ban risky crypto assets from the market. The incoming government also has a role to play for the sake of innocent citizens.
The Australian managing director for Kraken (Bitcoin trading platform) supports the motion and invokes the government to make the country the region leader in blockchain, crypto, and fintech technology. "It's perilously vital for the growth of a budding industry the regulatory strategies consent to competition and innovation. That way, local projects can thrive without taxing requirements," he said. More on this, Dacxi chief executive officer Ian Lowe calls for introducing an evidence-based structure for the banking sector to deal with blockchain businesses instead of unregulated bodies. He sensitized, "The next government should give clear-cut plans on regulating crypto within a certain timeframe."
The Australian Tax Office urges people to report crypto losses against gains for more accurate tax returns
In Australia, investment losses can enable you to trim down taxes by counterbalancing income or gains. Even without current revenues, harvesting losses is beneficial because you can use them to harvest future gains. In this financial year, the Australian Tax Office (ATO) focuses on specific areas that make gains from crypto investments. These boil down to record-keeping, capital gains, job-related expenses, and rental deductions & income areas. "We intend to target areas where Aussies make mistakes and urge them to reconsider their claims," said the Assistant Commissioner for ATO Tim Loh. He added that it is crucial to understand the importance of exchanging digital currencies and their obligations on your tax returns.
The beauty is that Aussies can offset crypto losses against wages and salaries. Still, it is vital to file taxes way before the deadline to avoid penalties or incorrect returns. Each claim must meet the three golden rules of tax deductions based on ATO.
You ought to spend the cash yourself and not a reimbursement.
The expenditure must be related to your income.
You must provide records to provide evidence.
 All in all, proper display of tax records gives you an upper edge when claiming deductions. With definite rules on crypto-related taxes, it becomes easier for investors to file their losses or gains without unnecessary worry.
Senate Report: Key 2022 recommendations for making crypto trading safer and less volatile 
The select committee released the final report in October 2021 on focal proposals for the crypto industry in the following year. With growing concern about frequent crypto volatility, the committee made a couple of suggestions;
Categorization of digital assets
This is a government-led exercise to establish the best way to sort out digital assets in Australia. Crypto coins fall under Fiat, Store of Value, Stable, and Settlement categories. This suggestion helps determine what investments fall under the category of digital assets. Ultimately, this is fundamental in creating a principle-based approach toward the custody and taxation of digital assets.
Market License for DCE (Digital Currency Exchanges).
 With online fraud on the rise, the government intends to keep crypto investors safe with a regulated system. Thankfully, by the end of 2022, Aussies may access a market license for crypto. In short, this is an official authorization for individuals to conduct regulated and safe crypto transactions.
Introduce a new legal structure in Decentralized Autonomous Organizations (DAO)
This concept should be initiated in the Corporations Act to enable DAO token proprietors' limited legal liability or LLC. The advantage of LLCs is that they prevent business owners from being apprehended against company debts. That way, financial companies cannot pursue personal assets in case of bankruptcy. In addition, it allows the taxation of gains from the company as private income.
 Clarification of counter-terrorism and anti-money laundering financial laws
 The idea is to ensure that the government captures crypto suitably without associating it with other risky ventures.
Common FAQs on Crypto in Australia
 What are the best crypto exchanges to use in Australia?
 Australians can choose from a comprehensive list either internally or locally. Some of the most preferred choices include eToro, Capital, Digital Surge, Zipmex, Independent Reserve, Binance, Local Bitcoins, CoinJar, Kraken, and Coinspot.
 What is the easiest way to buy crypto in Australia?
Buy bitcoin with a credit or debit card and enjoy a commission. Alternatively, transfer funds from an Australian bank and then forfeit a trading commission of approximately 1.5% to purchase Bitcoin.
 Which is the best crypto to invest in 2022?
 Despite the odds, some currencies have a long history of dominating the market cap. These include Bitcoin, Ethereum, Litecoin, Tether, Dogecoin, and Ripple.
Bonjour! Find the best way to buy bitcoin in France with various methods. Read this guide now to find out where to buy bitcoin in France. How to buy b...
Sometimes when things come along that are brand new and generating quite a buzz, like the metaverse, it's often as useful to know what they aren't...
Sponsored
Decentralized Finance, also known as DeFi, has experienced rapid growth in recent years. This innovation combines the best of blockchain techno...