Crypto and blockchain – a new start for Africa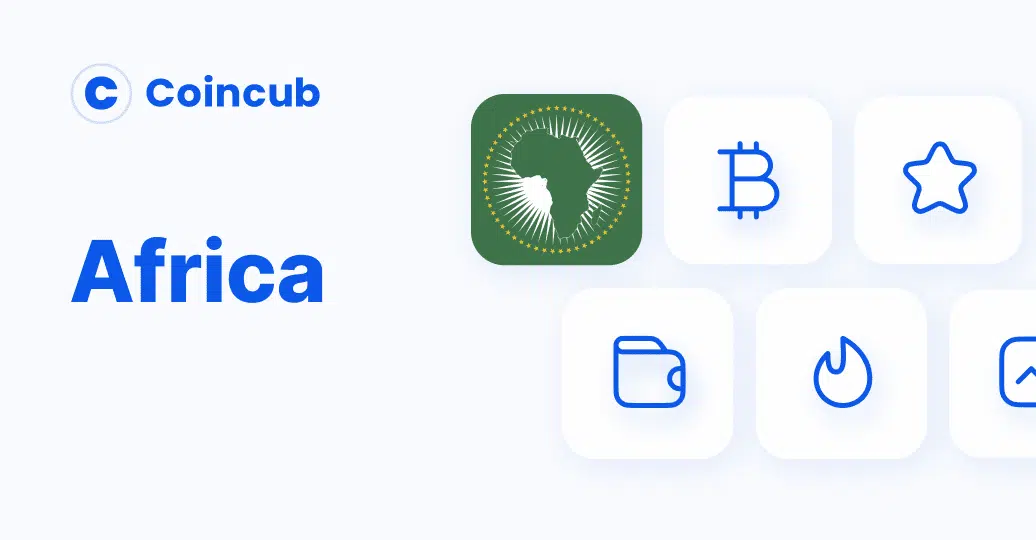 Crypto and blockchain – a new start for Africa? A look at 3 African Bitcoin investment hubs
With rapid development across the continent, Africa might just become the next Bitcoin investment hub.
Crypto adoption across the continent swelled to 1200% in 2021.
Several African governments are opening their doors to crypto and blockchain usage.
Africa has always been slow to adopt new technologies. But, it seems that the continent has become a fast-rising star when it comes to crypto and blockchain technology. New crypto startups are springing up monthly, more Africans are signing up for exchanges, and even African governments want to get a piece of the action.
While Africa might still have the smallest cryptocurrency economy on the planet, it can boast of the fastest crypto adoption rate in the last year. According to this Chainalysis report, the continent has experienced a 1200% adoption over the previous year. When you compare this with the world adoption rate of 880%, you see that Africa is blazing ahead.
A higher adoption rate means more and more Africans are learning about crypto, getting interested in it, and investing in it. In Chainanalysis' 2021 Global Crypto Adoption Index, 6 of the top 20 countries on the adoption list are African. Kenya and Nigeria take up the top spots, while Togo, South Africa, Ghana, and Tanzania complete the top 20.
CAR: Legal tender and a Bitcoin investment hub
African governments are beginning to open their doors to crypto, making adoption even faster. CAR President Faustin-Archange Touadéra believes that crypto is one of the ways Africa can create a brighter future for itself. Touadéra has already made Bitcoin a legal tender in his country on April 22, just like in El Salvador.
"Understanding Bitcoin is crucial to acknowledge its disruptive power to bring long-term prosperity. Future generations will look behind at these very moments to our strength & unity in choosing the right path during hard times," the president tweeted on June 14.
President Touadéra/Twitter
President Touadéra also tweeted that CAR would tokenize its natural resources, allowing people worldwide to invest in it. He plans to make the country a crypto hub with Project Sango, as investors would be able to take advantage of the country's abundant natural resources. Although the legalities surrounding the project are not yet clear, investors could be given a sort of e-residency if the project pulls through. For now, it's in the developmental stages. It is important to note that the World Bank says it will not support the initiative, even when CAR previously claimed it would do so.
Nigeria: The first African country to launch a CBDC.
While Nigeria might not be looking to start a metaverse like CAR, it has taken bold steps in crypto. Last year, it launched its CBDC, the e-naira, the digitized version of the Naira. The e-naira makes Nigeria the first African country to have its digital currency. And although the digital currency has not seen much utility since its release, it shows that the West African country is ready to embrace crypto, at least for now. In fact, Kenya might just be following in Nigeria's footsteps and launching its CBDC too.
Nigeria was not always friendly to crypto. Last year, the Central Bank of Nigeria forbade commercial banks from helping exchanges and individuals facilitate payments involving crypto. The ban spread fear among Nigerians and made it harder for them to buy or sell their crypto assets. But, it also multiplied P2p transactions. Now, the country seems to be gradually accepting crypto, although a lot of regulations still remain gray.
A lot of crypto startups and partnerships are pulling through in Nigeria too. Last month, a Nigerian DAO known as AfroFutureDAO partnered with a leading crypto internet browser, Brave. The partnership is geared towards helping African web3 creators project their work to a global audience.
South Africa: Is a digital rand coming?
7.1% of South Africans own crypto, according to this report, meaning out of 100 South Africans, at least 7 own a cryptocurrency. South Africa is another upcoming Bitcoin investment hub, as 17% of South Africans say that they have used or held crypto before.
5 South African Rand/iStock
Now, the South African Reserve Bank is considering launching a digital rand. The bank's deputy governor, Kuben Naidoo, says a digital rand could be the solution to the high transaction fees encountered by sending and receiving money from other countries.
The digital rand has already undergone some testing in collaboration with the central banks of Australia, Singapore, and Malaysia. But, the digital rand is a project South Africa is not ready to take on currently. The country projects it will take a few years before the race can come to life, and it would only be for specific purposes.
And it is not just these 3 countries that are championing the adoption of blockchain tech. Kenya, for example, is providing geothermal energy for Bitcoin miners. Geothermal energy is much cleaner than energy from carbon emissions, which most miners primarily use. Algorand also recently invested in FlexID, a Zimbabwean startup targeting to help Africans have digital IDs through the blockchain.
Africa might be the go-to destination for crypto investments in the next few years if adoption and regulation continue to bring favorably. The densely populated continent can use crypto to reach heights that could only be imagined initially. Crypto talent is growing in Africa too, as more young people take up crypto-related roles. For now, investors need to keep a tab on these countries and check for regulation updates.
FAQs:
Has investment in Project Sango started?
No. However, interested investors can choose to join a waitlist or contribute to its development.
Is it illegal to own cryptocurrency in Nigeria?
No, it is not illegal. There are several restrictions and grey areas concerning owning crypto in Nigeria.
Does Kenya have a CBDC?
Currently, the East African nation does not have a national digital currency.
Is crypto taxed in Nigeria?
Individuals do not pay tax on their crypto holdings in Nigeria. For corporate bodies, the regulations are unclear.
Tags: Regulation, Adoption, Wallet, Nigeria, South Africa, CAR.
Bonjour! Find the best way to buy bitcoin in France with various methods. Read this guide now to find out where to buy bitcoin in France. How to buy b...
Sometimes when things come along that are brand new and generating quite a buzz, like the metaverse, it's often as useful to know what they aren't...
Sponsored
Decentralized Finance, also known as DeFi, has experienced rapid growth in recent years. This innovation combines the best of blockchain techno...