Is the Nigerian government changing its stance on crypto?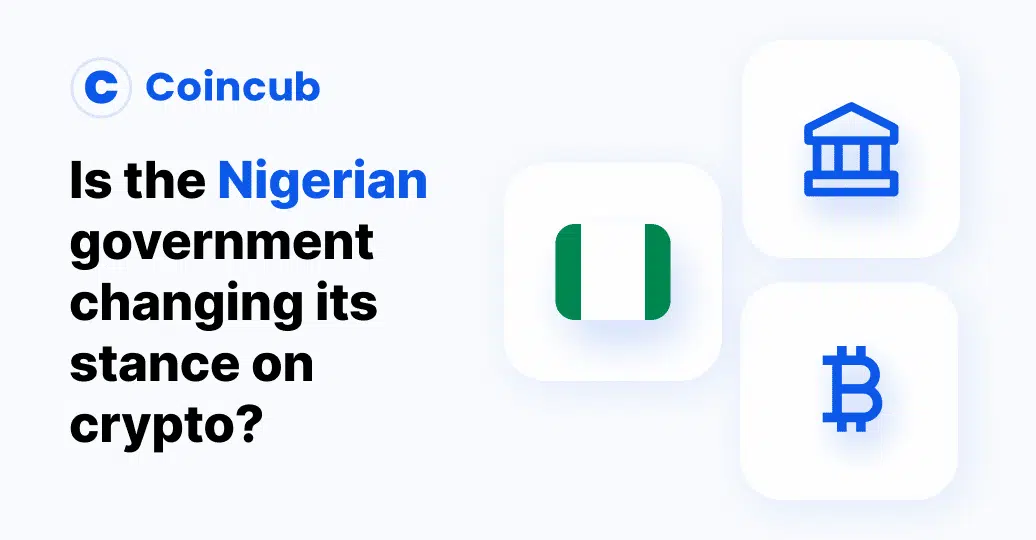 Abuja, Nigeria. David Rotimi/Unsplash
Nigeria's once hostile crypto regulations seem to be changing.
The country is planning an e-naira upgrade to enhance the use of its digital currency.
A rulebook was recently published, laying down regulations for exchanges.
A changing perspective
Governments around the world are generally hostile toward crypto. Some are skeptical, some are critical, and some are flat-out unsupportive. The Nigerian government falls under the law category. In a circular dated February 5, 2021, the Central Bank of Nigeria ordered Nigerian banks to stop facilitating crypto transactions.
"Further to earlier regulatory directives on the subject, the Bank hereby wishes to remind regulated institutions that dealing in cryptocurrencies or facilitating payments for cryptocurrency exchanges is prohibited," the circular read in part.
However, the government seems to be changing its stance on crypto in recent times. On October 25, 2021, it launched the e-naira digitizing the country's national currency, the Nigerian Naira.
Issued by the Central Bank of Nigeria (CBN), the digital currency allows Nigerians to do the same thing with the Naira, only in an easier way. Although the CBN claims the e-naira can be a store of value, that reality does not seem possible with the ever-increasing inflation in the West African country. As of April 2022, the country's inflation rate was 16.82%, the highest in almost 8 months.
An e-naira upgrade is in the works
When launched, the e-naira's purpose was to:
Encourage the inclusion of people of classes into a growing financial system
Make it easier to send and receive money from other countries
Monitor illegal transactions
Reduce the occurrence of illicit notes and the cost of maintaining physical naira.
Now, the government wants to go further with an e-naira upgrade. An e-naira upgrade will allow people to use this CBDC to pay for everyday needs like electricity bills, airtime purchases, and flight tickets. This upgrade will definitely encourage more Nigerians to try out the new currency.
An e-naira upgrade might get more Nigerians to use the e-naira, but it might not encourage more Nigerians to dive into cryptocurrencies in general. Why? It is difficult for an ordinary Nigerian to buy cryptocurrency. Before the ban in February 2021, Nigerians could buy cryptocurrencies directly from their bank accounts or debit cards. Now, that's not the case. They have to use peer-to-peer gateways, sending money from one person to another, before they can buy or sell crypto.
A new rulebook comes to the rescue
The Securities and Exchange Commission (SEC), the leading financial regulatory body in Nigeria, published a rulebook that will change the citizen's view of crypto. Instead of labeling crypto as 'illegal,' the SEC has chosen to include it under its umbrella of digital assets.
What does this mean for crypto traders and exchanges in Nigeria? Crypto exchanges can operate in the country but must follow some laid-down rules. One of the rules is that they need to have at least $1,200+ in capital and present a list of all assets they wish to include on their platform.
It means that crypto is no more an illegal asset for crypto traders. Previously, possession of crypto or crypto apps could attract the attention of the Nigerian police, who would make anyone uncomfortable having such on their devices.
Hopefully, the SEC's circular, "New Rules on Issuance, Offering Platforms and Custody of Digital Assets," would allow for more flexibility in the country regarding crypto assets. Banks are still not allowed to facilitate crypto transactions, and most Nigerians still believe the government does not welcome cryptocurrency.
FAQs
Is e-naira a stablecoin?
No. The e-naira is not a stablecoin. It is pegged to the Naira, which undergoes steady inflation.
Bonjour! Find the best way to buy bitcoin in France with various methods. Read this guide now to find out where to buy bitcoin in France. How to buy b...
Sometimes when things come along that are brand new and generating quite a buzz, like the metaverse, it's often as useful to know what they aren't...
Sponsored
Decentralized Finance, also known as DeFi, has experienced rapid growth in recent years. This innovation combines the best of blockchain techno...