Dojima cross-chain platform – Leading the race to seamless cross-chain unity
Sponsored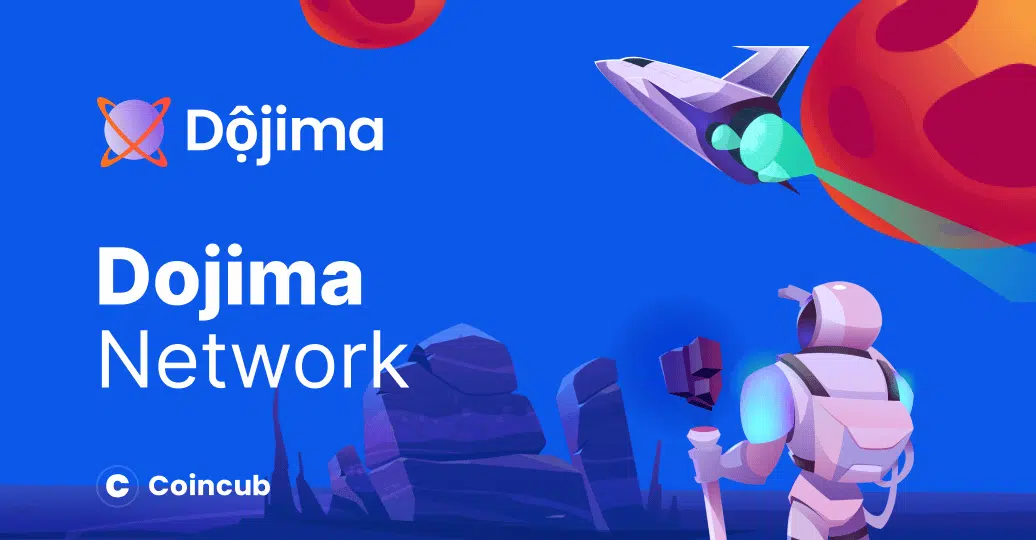 Innovations are always abundant in the crypto space. Whether the launch of a new cryptocurrency or upgrading an existing blockchain, the fast-moving world of crypto never lacks innovation. But, how many have utility to developers and end users in a world of numerous innovations? 
One aspect that benefits everyone in the crypto space is the move to developing seamless cross-chain unity, enabling developers and users to interact more smoothly with other blockchains and create more exciting possibilities. Within this scenario, blockchain technology specialists, Dojima Network, has now launched their own cross-chain platform, and associated products, to provide the seamless, ease-of-use cross-chain functionality that the world is waiting for.
Imagine a world where developers might have to stick to a blockchain for life. Not very welcoming, is it? Cross-chain platforms exist to enable everyone to enjoy the benefits of a multitude of blockchain ecosystems. Since each blockchain is a decentralized, distributed ledger, it operates by its own rules, cross-chain technology offers to solve the challenges that the decentralization of blockchains brings. 
Interacting with another blockchain is a Herculean task. With the steady growth of the crypto industry, it is evident that developers cannot rely on just one blockchain to build and scale their apps. Hence, the need for a cross-chain platform that not only makes sure data and information are stored seamlessly but also makes sure it is protected and trackable if the need arises.
Are there other cross-chain platforms?
Yes, there are other cross-chain platforms available in the blockchain space. But Dojima has a truly decentralized cross-chain platform that already connects people and blockchains without excessive gas fees or complex transactions. For example, Rubic (RBC) users have to pay high gas fees to swap from one network to another. Users who cannot afford these gas fees or those burdened with the ever-increasing costs might not experience the beauty of cross-chain technology.
Dojima Network, however, has minimized network fees so that everyone can afford to carry out swaps and exchange whatever they want, whenever they do. Security is also a big issue, especially in a largely unregulated world like cryptocurrency. Dojima Network takes security very seriously and the cross-chain network has a unique security tool called the Threshold Signature Scheme (TSS) that ensures nothing tampers with the liquidity locked within the protocol.
On some other cross-chain platforms like Polkadot (DOT), users have continuously complained about the insecurity on the network: something Dojima has handled on all fronts. To further stand out, the cross-chain platform also ensures that developers can access liquidity from the smart contracts of different blockchains instead of going through hurdles and hurdles.
How did the Dojima Network start?
The cross-chain network was born in India, which is a bit of a surprise since the word "Dojima" is Japanese. The founders of Dojima: Bhagath Reddy and Akhil Reddy, drew inspiration from the world's first derivative exchange in Japan. The Reddy brothers decided to start their cross-chain platform when they had difficulty linking the Ethereum blockchain to other blockchains they were working on, not to talk of the astronomical gas fess they encountered.
According to a Forbes India article, India has about "20,000 active crypto and Web3 developers," showing how crypto and blockchain technology is growing in leaps and bounds across the country. Imagine the frustrations of these developers when they cannot find suitable, affordable platforms to interact with each other and scale up their dApps. It was from this starting point that Dojima Network was created – to help, not just developers in India, but worldwide too.
Dojima Network is one cross-chain platform that has consistently rolled out new products that enable an easy transfer of liquidity and data between blockchains. Today, the network is taking a step further by releasing four new cross-chain products, which would push the boundaries of interoperability further. Here are the four new Dojima Network products.
1. Dojima cross chain platform testnet
The Dojima testnet scheduled to hold today would experiment with different aspects of the Dojima blockchain, such as documentation and tooling. The team will also try out Meta transactions, check inbuilt Oracles, and try out various 3rd party integrations. As for the mainnet, it will be released in 2023 when the testnet is finalized. 
2. Dojima cross-chain wallet
A cross-chain wallet is a wallet that will be able to accommodate tokens on different chains. This wallet is separate from a multi-chain wallet like those found on hot exchanges that can accommodate various blockchains and their respective tokens. A cross-chain wallet allows users to interact with coins from a different blockchain on another one. For example, with cross-chain technology, developers can use Solana tokens on the Ethereum blockchain without wrapping them, common in some cross-chain platforms.
3. Dojima FAAS (Functionality As A Service)
Developers do not need to have extensive knowledge of how cross-chain platforms work. With Dojima FAAS, they can use the Dojima cross-chain wallet. Blockchain developers need not know about APIs to use this service either. The FAAS helps all classes of developers get the best out of Dojima without much technical know-how. Dojima does not keep any data or information entered during this service.
4. Dojima cross chain explorer
A cross-chain explorer will allow users to use or build dApps quickly. Users do not need to utilize different ecosystems simultaneously because they want to interact with them. The dApps built with this explorer can interact with other dApps from diverse ecosystems. Just like other blockchain explorers, any blockchain user sees details of cross-chain blockchain transactions like date, amount, and wallet address.
These new products will help developers and end users break inter-blockchain communication limitations. Dojima's current products: universal liquidity access, cross-chain execution and transfer, and cross-chain liquidity pools, are already uniting the blockchain world. The new products will do more than their predecessors.
The Dojima Network team has tripled in the last 6 months, signifying a rapidly expanding team. Having undergone an audit and the backing of top industry leaders, Dojima is ready to revolutionize cross-chain technology for good by "organizing the unorganized web3."
To learn more about the Dojima Network, visit any of the following links: Telegram, LinkedIn, Twitter, or Medium.
Bonjour! Find the best way to buy bitcoin in France with various methods. Read this guide now to find out where to buy bitcoin in France. How to buy b...
Sometimes when things come along that are brand new and generating quite a buzz, like the metaverse, it's often as useful to know what they aren't...
Sponsored
Decentralized Finance, also known as DeFi, has experienced rapid growth in recent years. This innovation combines the best of blockchain techno...