The birth of Metacubs and the future of NFTs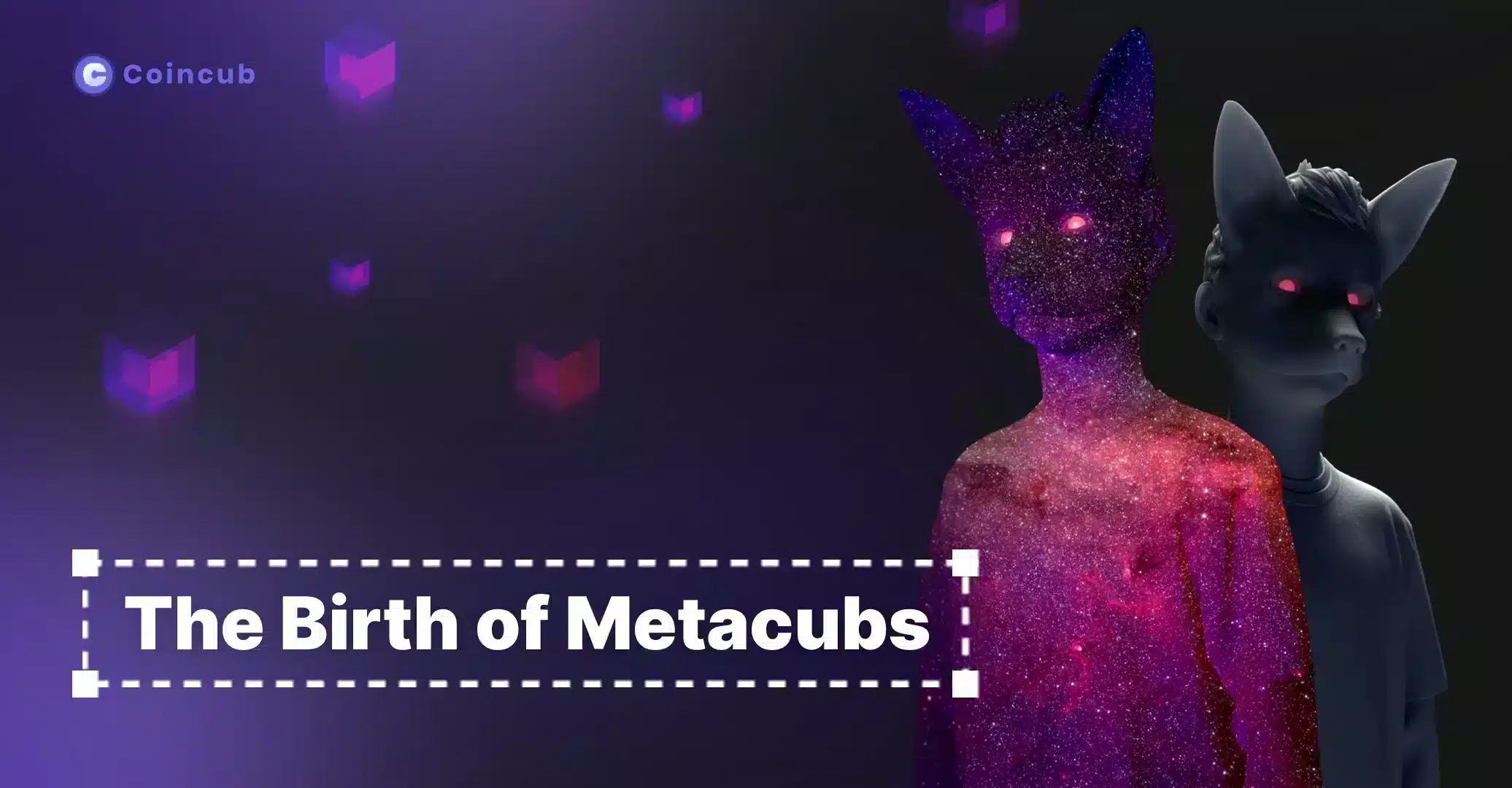 Deep in the trenches of art and design – we know what we want to do (save the world) 
This is our promise for next year, we're holding ourselves to it. First glance here.
The actual environmental impact of NFTs
If you bring up NFTs, there's a decent chance that someone will jump at the chance to inform you that they are hideously bad for the earth's already imperiled climate. Search Google about the carbon cost of NFTs and you'll find major outlets that agree with them.
One artist reckons that creating 300 NFTs would have burned through the same amount of energy that the average European does in two decades. Where is he getting his numbers?
Independent researcher Memo Akten, using the website https://carbon.fyi/, estimates that the carbon footprint of a single NFT is 82 kWh, with emissions of around 48 kg of CO2. Taking into account how single NFTs can be transacted, the total carbon cost of just one NFT can, according to these numbers, be equivalent to driving thousands of kilometers.
Other artists take a different approach.
Ethereum is a proof of work blockchain that requires enormous amounts of energy.
China's ban on crypto mining also had an impact on the amount of carbon associated with crypto. Miners in China moved seasonally, using green hydroelectric power during the rainy season, and migrating to coal during the dry season. Besides temporarily tanking the hash rate, mining's move out of China could curtail the amount of coal being used to power the world's blockchains.
Keep in mind that the total carbon cost of the traditional art world and banking sector aren't being taken into account in comparison to their crypto counterparts. The artworld is particularly under scrutiny, as participation at the upper echelons demands a nomadic lifestyle that involves flying from exhibition to art fair. This is to say nothing of the electricity costs of marketing and rendering art, or the carbon and resources involved in packaging and shipping.
Greenwashing investment
The Crypto Climate Accord is an initiative inspired by the Paris Climate Agreement and focused on decarbonizing crypto. It signifies a willingness in the crypto industry to confront the environmental impact of cryptocurrency.
Investment firm Square argues that the Bitcoin network could serve as an incentive to accelerate renewable energy adoption. In their white paper on bitcoin's role in the future of clean energy, they argue that bitcoin mining can encourage investment in solar and wind, enabling renewables to generate a higher percentage of grid power. Tesla CEO Elon Musk and former head of Twitter Jack Dorsey both endorsed this view. Critics say that this is a cynical exercise in greenwashing.
Are NFTs really the future? (Spoiler alert: yes)
The current craze for NFTs revolves mostly around art and collectibles. The big breakthrough trend favors profile picture (PFP) NFTs, which are used as avatars on social media. Like owning the right pair of sneakers, having a cool PFP can show the world that you've got clout. Popular PFP NFTs include CryptoPunks, Bored Ape Yacht Club (BAYC), and Cool Cats.
Initially, cool-looking NFTs were enough. They followed a similar pattern as digital art for sale in galleries. Patrons liked the art, bought it, and had the privilege of owning it. As the NFT market grows more and more choked, cool pictures aren't enough. No, NFT investors are demanding utility.
Initial attempts to create utility mostly gave patrons more opportunities to buy early or receive NFTs from the same project (whitelist, airdrops). However, as that started to get old, investors started wanting more. A fun Discord community, cool merch, access to exclusive spaces – something to make investing in that particular NFT worthy.
BAYC was a trendsetter. Owners got access to a bathroom where they could scribble graffiti and an exclusive Discord server. As BAYC's user base gained high-profile members, owning an Ape seemed like a better investment, at least for the chance (however unlikely) to schmooze with Post Malone on voice chat. BAYC also has parties for its owners and plans to open a clubhouse in Miami.
Investors are buying houses with NFTs, getting access to exclusive merch with NFTs – you name it.
NFTs are, at their core, a digital certificate of ownership. It's a logical way for companies to prevent piracy, and provides an unprecedented opportunity to control resale markets. There are also slightly sinister overtones to NFTs – they offer corporations far more control over how what they sell is used.
Ok Doomer – towards an optimistic view of an innovation-led future
Record-breaking temperatures on New Year's Eve have provided maple reminders that we are facing a climate crisis. We're not getting out of this situation by hunkering down and stubbornly holding on to our current way of life. Unless scientists invent some seriously miraculous carbon reuptake technology, we'll need to make serious changes.
One of the hardest obstacles facing innovation is resistance to change. Stagnation particularly presents a real threat. People are happier with the familiar, even if the familiar is a one-way ticket to climate hell.
Crypto, NFTs, and Web 3 are moving ahead to present viable solutions to incentivizing green behavior. There are already carbon negative NFTs and several eco-friendly blockchain projects like Cardano that aim to remove the stranglehold that Proof of Work has on the industry.
Bonjour! Find the best way to buy bitcoin in France with various methods. Read this guide now to find out where to buy bitcoin in France. How to buy b...
Sometimes when things come along that are brand new and generating quite a buzz, like the metaverse, it's often as useful to know what they aren't...
Sponsored
Decentralized Finance, also known as DeFi, has experienced rapid growth in recent years. This innovation combines the best of blockchain techno...