Best crypto exchanges in 2023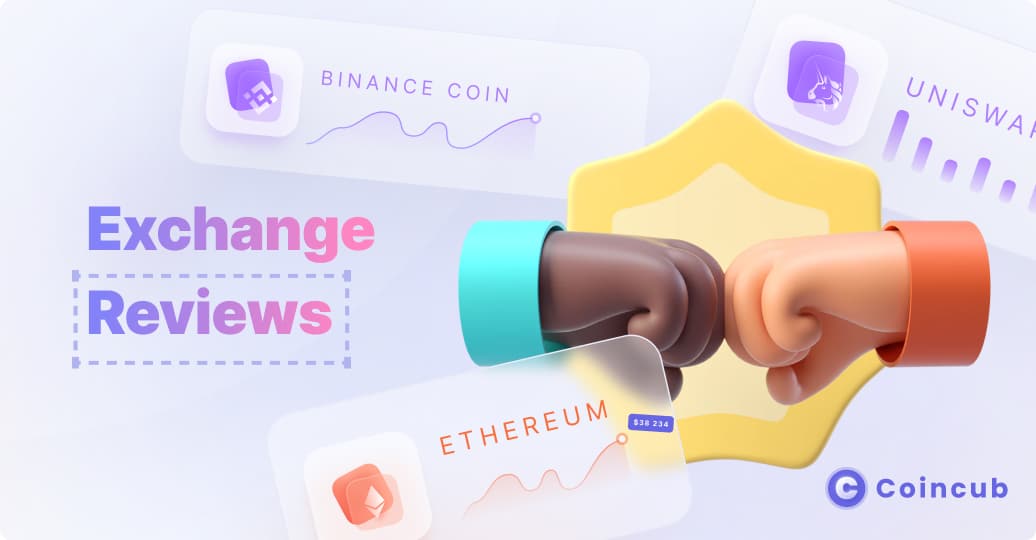 Finding the right exchange is important and we want to make sure you have the necessary tools and information to make the best decision for your needs.
Our reviews are based on user testing and extensive background research. During the review process, we cover end-user feedback and expert opinions to establish the real reputation and nature of any exchange.
Information is regularly fact-checked and we consult with crypto-security specialists to make sure the exchanges we recommend are in your best interests. There is no single best exchange but our reviews can help users find the exchange that suits their individual needs and situation. We've included abridged reviews of 6 popular centralized exchanges.
In addition to reading our reviews, try to seek out more information on exchanges. Check to see if they've been in the news, or have had any major promotions. Remember, just because an exchange hasn't been compromised at the time of writing doesn't mean that it never will be.
Wallet Encryption
It's all well and good to go buy bitcoin, but the important question is how you're going to store it. There are a few important pieces of wallet terminology to explain, followed by key principles. The important thing to remember is this: if you don't control access to the private keys for your wallet, you are not in control of the bitcoins in the wallet.
Bonjour! Find the best way to buy bitcoin in France with various methods. Read this guide now to find out where to buy bitcoin in France. How to buy b...
Sometimes when things come along that are brand new and generating quite a buzz, like the metaverse, it's often as useful to know what they aren't...
Sponsored
Decentralized Finance, also known as DeFi, has experienced rapid growth in recent years. This innovation combines the best of blockchain techno...